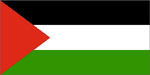 PALBLOG:
Blackwell's blog on the web page saga
(or, the diary of a witch-hunt)
---
Bear with me folks, I've never made a blog before. Constructive advice is always welcome. I believe the convention in bloggery is to put the most recent entry at the top of the page, but hell, since when have I been conventional? This blog is in good old-fashioned chronological order.

If you've read all the historical stuff you can go direct to the latest entry by clicking here.
---
Mid-July 2002
Some time in July, I add my name to the Academic Boycott of Israel. There are several versions of the petition: I sign the one with the following wording:

"The campaign against the Palestinian people and the Palestinian Authority launched at the end of March 2002 by the government headed by Ariel Sharon, in defiance of United Nations Resolutions and the Geneva Conventions, has led to a military reoccupation of the Palestinian territories in the West Bank and Gaza Strip, and to a dramatic increase in human rights violations. Under these circumstances, I can no longer in good conscience continue to cooperate with official Israeli institutions, including universities. I will attend no scientific conferences in Israel, and I will not participate as referee in hiring or promotion decisions by Israeli universities, or in the decisions of Israeli funding agencies. I will continue to collaborate with, and host, Israeli scientific colleagues on an individual basis."

I regard my signing the petition as giving moral support to a cause I believe in; I do not imagine that I will actually have to modify any of my academic activities, since I have no research links with Israeli universities and have no plans to attend any conferences in Israel.

I am aware of the fuss that has been made about Mona Baker's interpretation of the boycott: she removed two Israeli academics from the editorial board of her journal and has received endless abuse ever since. See, for instance, Rod Liddle's unbelievably offensive article in the Guardian, expressing his hope that Baker would receive even more abusive messages and even be "punched on the nose". The then Education Secretary Estelle Morris also attacked the boycott, in somewhat more moderate language.
Thursday, 1st July (or thereabouts)
One of my research interests is Forensic Linguistics, and since 1999 I have been building an extensive website on this subject with numerous links. One of the pages is a directory of courses in Language and the Law and legal interpreting. I realise that this page contains links to Israeli universities, and decide that if I am seriously participating in the boycott then these links will have to go. Before pulling them, I send a politely worded e-mail to my academic contacts for the courses concerned, explaining what I am doing and why. I then amend the Forensic Linguistics courses page so that the Israeli links are replaced by a statement about the boycott.
Wednesday, 7th August
I have been away from the office for a few days. On checking my e-mail, I find that I have not received any reply from the Israeli academics; however, one of them has apparently e-mailed a mutual colleague in the USA, who has sent me an ultimatum which has already expired by now. If the links were not restored by 5 pm Boston time Sunday, he writes, he would tell all his colleagues what I had done. Sure enough, I have started to receive abusive e-mails from people accusing me of supporting terrorism, with subject lines like "Celebrate!" and "It's only Jews!" with reference to reports of suicide bombings. And eminent academics have started to complain to the University: my outgoing Head of Department - a thoroughly decent chap - has forwarded me a message of complaint he has received from Prof. Bernard Spolsky saying that my boycott "blackens the name of your institution", along with his amiable reply to it.

I reply to the colleague in Boston correcting his untrue claims that (a) I don't own the web-page concerned; (b) I need someone else's permission to make changes to it.

Until now, I had thought the flak Mona Baker had received was due to the particular form of action she had taken: after all, she had appeared to be targetting individual Israeli academics, which I had decided not to do. Now I know better: ANY action you take in support of the Palestinian people will bring this kind of abuse down on your head.
Tuesday 20th August
I am at home working on my thesis when I get a phone call from the head of School. There have now been more complaints from eminent professors, this time to the Vice-Chancellor. We have an amicable conversation in which my HoS suggests that I remove the University's name and logo from all pages of the Forensic Linguistics website and add disclaimers making it clear that these are my personal pages. I am happy to agree to this. There is no pressure on me to restore the links to Israeli universities.
Wednesday 21st August
I make the agreed changes to the Forensic Linguistics site: its home page is no longer the University of Birmingham FL Home Page and is now called "Webster's FL Home Page". "Webster" has long been my web alias on the FL pages - it's a sort of feminist linguistic joke. Read about it here.

It seems that the issue has been resolved to the University's satisfaction. The hostile e-mails die away and I don't hear of any more complaints.
August-September 2002
As a result of signing the boycott petition I have been added to the Academics for Justice mailing list. This is an excellent source of up-to-date facts and figures on the Palestinian situation. Many of the postings contain useful web links and I check these out and paste some of them into my Politics page.

After a few weeks the number of links on Palestine and Israel has grown to the extent that they dominate the Politics page. I decide to make a separate page for them. To access it, you have to click on a Palestinian flag which I downloaded from the "Flags of the World" website.
Wednesday 4th September
I e-mail the URL of my new page to the Academics for Justice list, inviting comments. Several people send me more links; I add many of them in. I don't advertise the page beyond lists whose members are sympathetic to the Palestinian cause.
Friday 18th October
I'm working at home on my Ph.D. thesis and don't come into the office. Unbeknown to me, the Jewish Chronicle has today published an article about my website. The Zionists have found my Palestinian page.

Click here to read the article.
Sunday 20th October
I come into the office and find I have voicemail messages. The first is from someone in Germany I've never heard of, saying he is calling to express his support for me in the face of Zionist attacks. Why do I need support? I ask. The next message is also a message of support, but this one throws some light on the subject: it refers to an article in the Jewish Chronicle "with regards to closing your website with regards to Palstinian issues". The following voicemail message is an abusive one; then there is another message of support.

I check my e-mail and find that an Islamic mailing list I've never heard of, called ISB_group, has put out a message giving the full text of the JC article and calling on all its members to send me messages of support. I am grateful to them for sending me the article, without which I wouldn't have had a clue what was going on. All the same it is a bit unnerving to learn that my phone number and e-mail address are being circulated all over the world. Messages of support are pouring in from places ranging from Brum to Bangladesh.
Monday 21st October
One of the first e-mails to arrive today is from Mike Cohen of Swansea University, a founder member of CAFAS, the Council for Academic Freedom and Academic Standards. He has heard about my plight from Mona Baker. Shortly afterwards he sends a message to the Vice-Chancellor saying "I have visited Ms Blackwell's page; I am a Jew; and I have not been in the slightest offended by anything I saw. Nor have the students making the complaints: what they are doing is using a pretext to silence any criticism of Israel." In the days to come I am to receive many fantastic messages of support from Jewish academics, but Mike's is one of the first and also sums up the issues more succinctly than most.

Meanwhile a charming man called Laurence has left a message on my voicemail saying I am a "racist, bigoted individual" and he looks forward to reading about my "punishment". I have been an active anti-racist since my student days and such accusations are extremely offensive. Fortunately I know my friends won't believe such rubbish.
Tuesday 22nd October
I contact my union, the Association of University Teachers, to ask for advice. Unfortunately some of the best activists I know in the Palestinian solidarity movement are not members of a trade union. I have been a trade unionist all my working life: I think it's essential. All the moral support in the world is not enough if you are threatened with legal or disciplinary action.

The weight of messages of support is so great that I am obliged to compose a general "thank you" message which I send out to everyone. A few of my admirers express their support for "what you say about the Jews". I point out to them that I am not saying anything about the Jews, my criticisms are of the state of Israel and the current Israeli government's policies. I copy Mike Cohen's message of support to the ISB Group's list, making the point that "I feel that it is important to counter the racism of Zionism with consistent anti-racism, including standing up against any form of anti-semitism. Let us not sink to the level of the Zionist minority."
Wednesday 23rd October
The ISB Group, to their credit, have posted my message in full to their Islamic e-list, with a covering note saying "We would like to take this opportunity to remind everyone that we are opposed to the blackmailing tactics of the Zionist lobby - however, we should not assume that all Jews support Zionism. They don't, as Michael Cohen's supportive email below clearly demonstrates. There are many courageous Jews who have spoken out against the way their faith has been hijacked by Zionists and are appalled at Israel's racist behaviour towards the Palestinian people. They deserve our support too."

Things like this restore my confidence in humanity. There IS hope for the world, after all.

A supporter e-mails me Robert Fisk's article about Zionist witch-hunts against academics. I post it up on the website.

Several Jewish activists from various organisations contact me urging me to write to the Jewish Chronicle asking for a right to reply. I am reluctant to do so without first taking advice from my union. Then the AUT full-timer e-mails me, also suggesting I write to the JC, so I am persuaded.

The THES and the Guardian have contacted me and I anticipate other enquiries from the Press, so I decide to write a Press Release. I include a quote from Mike Cohen's message to the VC in it. I put it up on the website, along with a selection of the messages of support I have received.
Thursday 24th October
Someone called Karim, with whom I have been having an e-mail correspondence, has added me to half-a-dozen Islamic mailing lists without asking me. I am getting bombarded with weird religious stuff. I ask him to remove me from these lists at once and he complies.
Friday 25th October
I complete my letter to the Jewish Chronicle, send it by Recorded Delivery and put a copy up on the web page.

The Guardian Education, to whom I gave an interview, have run an article on me in their online edition - can't see anything in the printed version of the Guardian.

Meanwhile, the Birmingham Post respond to my press release: can they send a photographer to my office? Like, now? Well, why not. An hour later a woman called Anna arrives, asks me to draw the blinds and lies on the floor of my office to capture me at the angle she wants. Whatever would my colleagues think if they walked in right now?
Saturday 26th October
The Birmingham Post article appears in print: they have devoted quite a lot of space to it, and it's reasonably balanced and accurate. Even the photo is reasonably flattering. It's a pity they chose to put "anti-semitism" in the headline as opposed to "Palestine" or "anti-racist" as in my Press Release. Still, you can't have everything.
Sunday 27th October
Next week is Half Term and I am taking my daughter and her friend to Holland. I want to get my e-mail and website into some kind of order before I leave, so I find myself working in the office at 9 pm. It occurs to me that this may not be a wise thing to do under the circumstances; still, no-one has threatened my physical safety to date. The worst I have to put up with is half-a-dozen long messages on my voicemail quoting the Quran at me, all from the same bloke.

Latest score:

Total hostile messages: 13
Total supportive messages: 114

They're not winning, are they?

A comrade in the local Stop the War movement, Mukhtar Dar, has put out a press release on behalf of Birmingham South Asian Alliance, expressing the organisation's support for me. The wording is very moving. It's at times like this that you know who your friends are.

I leave a message on the webpage saying that I don't really need any more messages of support. I also send off a letter to the Vice-Chancellor expressing my concerns about the way the University has handled the matter: to date, incredibly, not a single person has contacted me on behalf of the University to ask me for my version of events. Nonetheless the University has not bowed to the pressure, the website is still up and running, and I give them full credit for that.
Tuesday 29th October
I can't get away from Palestinian politics, even in Holland. I visit my partner's son Atilla (yes that's really his name!) in his canalside Amsterdam office. Jammy sod (that's "bofkont" in Dutch): he only graduated from the Film Academy a couple of years ago and now works for a production company. He tells me that he and a few friends/colleagues have made a documentary about Shatila refugee camp, including survivors' testimonies of the massacre. They have raised the money from family and friends. The film is in its final editing stages and now they are trying to get it screened. I promise to try to help.
Thursday 31st October
I check my webmail and find a message from a supporter alerting me to the fact that Redbrick, the BU student paper, is about to run an article on me. I belatedly send Redbrick a copy of my Press Release and invite them to check their facts with me before they publish.
Sunday 3rd November
On my return from Holland I find that the editor of the Jewish Chronicle has left messages on my answering machine at home trying to contact me about my letter: apparently they are willing to publish it in some form but want to negotiate changes of some kind.
Monday 4th November
Only 3 voicemails await me on my return to the office, none of them abusive. One of them is from the Vice-Chancellor himself, assuring me that "no-one is presumed guilty". Hmm, I wonder whether this means there will yet be a trial.

I go over to the Guild of Students to buy a sandwich for lunch and pick up a copy of Redbrick, the student newspaper. Sure enough, there I am on the front page: "Lecturer anti-semitism row". It ain't over yet ...

I inspect the THES in the Senior Common Room and find that they have also covered the story, from the angle that the University may now withdraw support for ALL personal web sites on its computers. Worrying.

My snail-mail includes a glossy postcard printed with the message "There is no 'cycle of violence', rather there is Palestinian violent action followed by Israeli defensive reaction". Wonderfully balanced stuff. The handwritten message on the reverse informs me that my website "contains links to racist organisations" and glorifies "suicide murderers". As usual, no details are provided. Unfortunately, Tony of Stanmore, Middlesex does not provide a return address so I can't engage in a constructive dialogue with him.
Tuesday 5th November
I make contact with the editor of the Jewish Chronicle and agree that the Letters Editor will fax me an edited version of my letter for me to comment on prior to publication.

I start trying to clear my e-mail backlog: I have about 500 messages in my inbox. Among them are powerful statements of support from two Jewish (ethnically, if not religiously, speaking) students in my department, Jess Shapero (postgrad) and Robin Bagon (undergrad). Robin has also written smouldering letters to the campaigns director of B.U. JSoc, and to the Board of Deputies.
Wednesday 6th November
The fax has arrived, and I spend some time on the phone to both the general editor and the letters editor of the Jewish Chronicle. Understandably the editor doesn't want to concede that the JC has printed any factual inaccuracies. Eventually we arrive at an agreed version of my letter to be published on Friday.

Still dealing with my backlog of e-mails, I find a message from Ariella Finder whose e-mail address - "othersideofthecoin@hotmail.com" - doesn't look like a personal one. She is taking issue with things I said in an earlier e-mail. The only thing is, the earlier e-mail was a reply to one Beverley Saunders at what DOES look like a personal e-address; I have not had any previous correspondence with Ms. Finder. This is the first direct evidence that my opponents are copying my replies to mailing lists. I send Ms. Finder an appropriately sarcastic reply.
Thursday 7th November
Someone who has previously sent me a message of support e-mails me links to websites enticingly entitled "Taliban online" and "supporters of sharia". I try to look at them but they seem to be blocked - probably just as well, since the covering e-mail goes on about how much the Taliban are doing for women's education in what's left of Afghanistan. I send a frosty message back saying "If you want to believe this it's your choice, but personally I find this stuff offensive."

You can't win: while some of my supporters are sending me pro-Taliban stuff, others are sending me the URLs of sites bearing virulent Christian attacks on Judaism and virulent Zionist attacks on Islam ...

At home in the evening, I watch the Dutch news. There is an extended report on Gretta Duisenberg, the wife of Wim Duisenberg, director of the European Bank. She got a lot of flak lately for flying a Palestinian flag from her Amsterdam house ... now she is in trouble for alleged anti-semitic remarks. A reporter asked her how many signatures she expected to collect for her petition against the Israeli occupation of Palestine and she replied, with a laugh, "six million". This was taken to be a cynical reference to the Holocaust and she is now threatened with legal action. In the interview she makes it clear that she had just heard from a fellow campaigner that the total had reached six thousand and her spontaneous reaction was to think that the next target would be six million, and she said this to the reporter without thinking for one moment that it would be interpreted in the way it was. I believe her.
Friday 8th November
My Head of Department has asked to see me. I am a bit nervous: the secretary reassures me that he just wants to set my mind at rest. "Good", I say, "if there's any other purpose to the meeting I'm bringing my union rep!"

I needn't have worried: Marcus is entirely supportive. He asks me whether I am Jewish (I'm not, unless it's another thing my mother never told me); then he tells me that he is, which I didn't know. He shows me an e-mail from David Allen, the Secretary and Registrar of the University, stating in the clearest possible terms that the University defends my academic freedom. "Sue has done nothing wrong", he writes, "we have no plans to remove the site". Complete vindication!

My partner Willem has translated Atilla's blurb about the film into English, and I give copies to a couple of friends.

The next edition of Redbrick is out, and Shereen Benjamin has got a letter printed criticising them for using the term "anti-semitism" in their headline. The editor responds that it wasn't them calling me anti-semitic, it was the Board of Deputies. As far as I know this isn't true: I decide to write my own letter to Redbrick.
Sunday 10th November
I write to Redbrick requesting a right of reply. I also send off an e-mail to Gretta Duisenberg, in my best Dutch (Willem checked it), asking her whether she has heard of Forensic Linguistics and suggesting that linguistic evidence might be appropriate in her court case.

I call in on Jess Shapero and her mum Rivelyn, who subscribes to the Jewish Chronicle. Rivelyn is a Zionist so I worry that she may not still be talking to me, but she says she liked my letter and has cut it out for me. She also shows me an article in the Birmingham Jewish Recorder by Rabbi Margaret Jacobi, denouncing another contributor for referring to "so-called Palestinians". Over the last couple of weeks I have become more aware of the intense arguments going on within the Jewish community.
Monday 11th November
I write to the THES following up their story about me, and the article by Mike Cohen and Colwyn Williams about the witch-hunt of Mona Baker: I believe the next stage of UMIST's "inquiry" (read: witch-hunt) is taking place today.

I also e-mail David Allen thanking him for his support and asking for a copy of the Board of Deputies' complaint: I want to know whether they really did call me "anti-semitic".

I send out an e-mail to all the lists I can think of, announcing that the battle of the website has been won, and thanking everyone for their brilliant support.:

"Here to stay, here to fight: your support has saved this site."
Tuesday 12th November
Birmingham University Stop the War group, of which I am an active member, has organised a lunchtime meeting with a "Refusenik" - someone who has refused to fight in the Israeli army. I had a stereotyped image of a 30-year old bloke with tattoes, but our refusenik turns out to be an 18-year old girl with piercings! Her name is Tal Matalon. Her train is delayed so we open the meeting with Irene Bruegel from Jews for Justice for Palestinians.
| | |
| --- | --- |
| | |
| L to R: Josie, Tal, Irene | Some of the audience |
There are Jewish, Christian and Muslim students in the audience, along with heathens like myself: about 25 people in all. Josie, in the chair, ensures that no-one comes to blows despite a heated debate. There are some hostile questions but Tal and Irene deal with them superbly. Tal is one of the Shministim, the school students' movement, which is the only one of the four "refusenik" groups in Israel to include women and non-Jews.
In the evening Tal and Irene are speaking again, at the Council House: the meeting is organised jointly by Jews for Justice, JustPeace UK and the Palestine Solidarity Campaign. About 50 people there this time. A more sympathetic audience: no hostile questions, in fact Tal gets a standing ovation. As at the lunchtime meeting, part of the video "It is no dream" is shown, by Benny Brunner and Joseph Rochlitz. This is the most powerful political film I have seen for a long time: it opens with footage of a huge demonstration in Israel with banner after banner in Hebrew - and occasionally Arabic too - bearing slogans like "The occupation is killing us all" and "Back to the borders of '67 - the borders of peace". Every speaker in the film is an Israeli Jew - students, academics, writers, artists - and every single one of them denounces the Israeli government, usually in Hebrew. Incredible.
Chris Khamis of PSC speaks last. It's great to see an Israeli Jew and a Palestinian side by side on the same platform. The only fly in the ointment is the predictable sectarian bickering among bits of the British left who are at the meeting. Ah well, I've seen it all before ..
Afterwards I go for a balti to celebrate the survival of my website, along with partner Willem, daughter Jaswinder and friend Naheeda and her daughter Sohaila, who were all at the meeting. Jazz comments of Tal "I think she's brave - I couldn't do that."
Sunday 17th November 2002
I am in Athens, accompanying Willem who is helping run a course as part of an EU project. One of our Greek colleagues has told us that there is a march today, the annual commemoration of the uprising and occupation at the Athens Polytechnic in November 1973, which led to the downfall of the Colonels' regime and the restoration of democracy in Greece. Several students were shot during the uprising so the march is partly to honour them. The march follows quite a long route, from the Polytechnic, past the Parliament buildings, to end at the American Embassy.

Natassa said the march sets off from the Polytechnic at 5 pm, but on arrival we find the road swarming with police blocking the way and telling us to come back tomorrow! Willem spots an unguarded passage and we sneak round the back of the cops and emerge opposite the Polytechnic. The place is awash with flowers and banners to honour the students who died, but apart from the police there isn't a soul in sight. A passer-by informs us that the march has already set off, and looking at the posters fly-posted on surrounding buildings it does indeed say 3 pm not 5pm! Determined not to miss the march we dive back into the Athens underground and emerge by the Parliament buildings, only to see tell-tale placards left behind: the march has passed that point too. Back into the Metro once more, and we emerge near the American Embassy to meet a sea of placards and banners. It turns out we have just missed the tear-gas and are in time to join the march for the very last leg: good timing! One of the slogans has "Palestini" as its punch-line - I can't figure out the rest of it but it's good to know that the Palestinians are getting some support here, too.
December 2002
Gretta Duisenberg has had the case against her thrown out, though the judge did warn her that her remarks about getting six million signatures were inappropriate. Wise judge.
Friday 10th January 2003
As usual, after spending some time out of the country (Holland for New Year), I have an e-mail backlog to clear. One "supporter" has sent me loads of links, some of which are indeed interesting. Others, however, are dubious in the extreme. One of them contains extracts from "The protocols of the Elders of Zion". Aaargh! It's depressing to learn that anyone in the world believes this stuff any more. Another site, claiming to provide "independent" publications, offers a host of books denying or trivialising the Holocaust, including the notorious "Did six million really die?". My answer to that question is "Yes they did, and as well as 6 million Jews there were millions more who were murdered by the Nazis because they were Romanis, or trade unionists, or socialists, or gay men (no-one seems to have written anything about lesbian victims of the Nazis, there may well have been some who have been "hidden from history"). So, if Israel is the only place Jews can be safe from anti-semitism, where is the comparable safe homeland for the Romani people? Or for socialists? Or for gays and lesbians? In fact, the idea that any group can escape from persecution by racists and bigots is doomed to failure. The only answer is to stand and fight them - together.
Wednesday 5th March 2003
Lunchtime: Bham AUT Business Meeting. A group of AUT members in Bham Uni againST the War group (BUSTW) has put some motions together on Palestine and Iraq, and these are put to the meeting. One member of staff, who is himself Palestinian, tells me that he has worked at the University for 12 years but never came to a union meeting before, until he saw these motions! All the motions are carried: somewhat to my surprise, the one calling for academic boycott of Israel is carried overwhelmingly with only 2 votes against. All these motions will now be sent on to national AUT Council.

I send round an e-mail message with the text of the 4 motions to various kindred spirits, AUT contacts elsewhere and e-lists.
Thursday 6th March 2003
Marcus, my Head of Department, calls me into his office for "a word": there has been a complaint from a student about the Palestinian flag in my office window. Interesting timing: the flag has been there since last July, but the first complaint comes a day after the BAUT motions on Palestine are passed. Coincidence? Anyway, Marcus tells me that he has absolutely no intention of telling his colleagues what they can and cannot put up in their windows.
Wednesday 12th March 2003
I receive an e-mail from the Legal Office: there has been a new complaint about my website. But the University Secretary has indicated that the decision as to whether or not to rephrase the offending link - "don't sweeten Israel apartheid" - should be left to me. I decide to enclose it in quotation marks since it is the title of a petition to which I have a link. Since Ronnie Kasrils, Nelson Mandela and Bishop Desmond Tutu have all referred to Israel as an "apartheid state" I don't see why I should disagree with these gentlemen - after all, they all know far more about apartheid than I do.
Friday 2nd May
A journalist rings me up from Canada to interview me for a radio programme! I am astounded that news of the AUT Council motions has travelled so far.
Saturday 3rd May
Sunday 4th May
Monday 5th May
The Canadian radio show "As it happens" has apparently broadcast my interview:I know this because I am now getting messages about it from Canadians, some abusive, some supportive.
Tuesday 6th May
Steven Rose, co-originator of the original boycott petition, e-mails me to ask what's happening - the BBC Radio 4 Today programme have been on to him to ask his views on the AUT motions. I fill him in and he replies to wish me good luck.
Wednesday 7th May
Start of AUT national Council. I drive up to Scarborough with my partner Willem. It's necessary to take the car because of all the leaflets we are bringing with us in support of the motions - the photocopier in the Birmingham AUT office is starting to show the strain!

On arrival at our hotel (a modest one), the owner hands me a note from the Today programme - they have managed to track me down before I even arrive! I call them and they tell me they want to interview me in their Scarborough studio tomorrow morning. They are going to put me head-to-head with an Israeli professor who opposes the boycott. I agree, with some misgivings: what will this chap be like?
Thursday 8th May
Friday 9th May
Willem and I get up early to listen to the Today programme. Anthony Hurndall (father of Tom Hurndall who is in a coma after being shot by the IDF) is on. There is also a news item about the Israeli government having announced that any foreigners entering the Gaza strip from now on will have to sign a "waiver" exempting the government and army from any liability if they get shot. A Liberal Democrat MP is on the programme: he comments that Britain would never have got away with such a thing in Northern Ireland.

My interview is broadcast right at the end of the programme - it comes across all right, having been heavily edited.
Saturday 10th May
I come into the office to check my e-mail/hate-mail, and discovered that our Stop the War group at Bham Uni is under attack again. The leaflet produced by BUSTW included the following quotation from Nelson Mandela: "Palestinians are not struggling for a 'state' but for freedom, liberation and equality, just like we were struggling for freedom in South Africa ... Israel has deprived millions of Palestinians of their liberty and property. It has perpetuated a system of gross racial discrimination and inequality. It has systematically incarcerated and tortured thousands of Palestinians, contrary to the rules of international law. It has, in particular, waged a war against a civilian population, in particular children." This quotation has been CENSORED by Bham Uni Guild of Students.
Sunday 11th May
Monday 12th May
Tuesday 13th May
Wednesday 14th May
I have started to receive postings from Islamic lists again. One reads:

"Asalamu Alaikum

"Please find the Islamic Last will in Word. Fill it out now, you never know when death comes. Forward it to all people that you know."

This is truly cheering stuff. Do they know something about me that I don't?
Thursday 15th May 2003
Long interview with Jonathan Kalmus, who is writing an article for the Jerusalem Report. For a change he is not so much interested in the academic boycott as in the twinning motion. I am happy to talk about this and tell him about the plans to twin Birmingham with Ramallah.
---
This site is owned and maintained by Sue Blackwell.
Its contents are in no way endorsed by the University of Birmingham.
It was last updated on 27th June 2003.